Overview: March 2018 Astrological Trends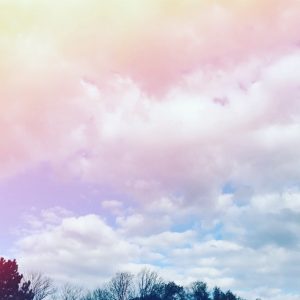 The month of March 2018 brings with it another Mercury Retrograde in the sign of Aries at 17 degrees and remains in the sign of Aries until about early May 2018.  This brings with it the potential for reorganization and revising as well as helping the nervous system recharge and an opportunity for reorganization. Check all details and travel plans during mid March to end of April 2018. Allow extra time and space for delays or change of plans.
March 1st – Full Moon in Virgo at 11 degrees. The Full Moon in Virgo brings a message of finding a balance between the details and surrendering to the bigger of Cosmic picture of reality.  The need for forgiveness and compassion is paramount now. Also happening Venus 'trine' Jupiter, this suggests a positive boost of symbolic energy towards "feeling" love and compassion and thus expressing it.
March 2nd – Mercury 'trine' Jupiter suggests an ease in communicating how you feel and inspiring ideas which uplift. Talking about the bigger vision is helpful now as it fills in the empty spaces and brings greater understanding.
March 4th – Sun 'conjunct Neptune in Pisces and Mercury 'conjunct' Venus in Pisces. This symbolism suggests a highly dreamy and Cosmic vibe. Spiritual messages are flowing and love is boundless. Details may be hard to come by today. Feel all the rich subtle energy currents which are filled with love, inspiration and compassion. Best to quench your thirst in Spiritual energy, meditation and art. Let yourself flow and experience the magical energies and words that are showing up today. There may be a lot of Cosmic winks letting you know how much you are in Sync.
March 5th – Mercury enters Aries. This transit of Mercury is an extended one due to the upcoming retrograde (Mercury will remain in Aries due to the retrograde phase until May 2018). Communication takes on a more confident decisive tone. Say what you need to and be straightforward. Watch the force that comes with the words you choose (especially if there is pent up frustration or emotion behind them). Perception and thinking has a dynamic vibe to it. Use conversations to motivate and encourage self and others.
March 6th – Venus enters Aries. This transit of Venus suggests the vibe in relating to others takes on a more dynamic and initiating momentum. The urge to chase and explore in new ways is strong. Venus in Aries suggests singular romantic interest is the way to go. Creative energy may be expressed in bold ways that are colorful and encouraging.
March 8th – Jupiter in Scorpio at 23 degrees shifts into retrograde phase. This suggests a time where emotions and feelings are expansive and run deep. Some emotional fears or beliefs that are black and white may reveal where there is off-balance. Issues around power, trust and transformation arise now.
March 10th – Mercury 'square' Saturn. This symbolism suggests a more somber thought process and feeling a mental pressure to accomplish all the tasks that are piling up. Be mindful of the words you use as they carry weight today. Timing and patience are helpful keys today. A good day to transform old perceptions which keep you stuck in lack or limitation. Find healthy ways to perceive situations and practice having courage to speak your truth.
March 11th – Mars 'trine' Uranus suggests expect the unexpected and possible out of the blue surprises bring interesting realizations. There may be opportunities to be innovative, bold and be charismatic. Freedom and the urge to be spontaneous is strong now. Watch for hyper-restlessness and being overly impulsive. Channel the energy into working out or being in Nature.
March 13th – Venus 'square' Saturn. This symbolism suggests a time to mature and grow in relationships. What feeling inhibiting is only slowing you down to allow for greater understanding of insecurities and fears. Feel into emotions regarding past disappointments and sadness. Let go of burdens which are no longer yours to carry forward. A great time to implement new healthy boundaries.  Also happening, Sun 'trine' Jupiter this symbolism suggests a big boost to feeling confident and expressive which helps off-set moods in relating to others. Let natural passion for living life guide you out of the limitation.
March 17th – New Moon in Pisces at 27 degrees. This symbolism suggests a new beginnings vibe with a strong current of healing connected to it. The reminder or message during this New Moon in Pisces is reaching for and feeling inspiration. Let yourself flow, drift and dream under the magical healing essence of the New Moon in Pisces. Also happening, Mars enters Capricorn until May 2018. This symbolism suggests careful pragmatic action to initiating long-lasting changes. Great energy to become more self-sufficient and take self-responsibility. Best to allow for grounded steps for long-term success. Get realistic about your goals and plan of action.
March 19th – Mercury 'conjunct' Venus in Aries. This symbolism suggests ease in spontaneous dynamic relating and interactions with others. It is possible to re-connect with people or clients from the past in unusual ways. Being direct and compassionate may be easier now. An energetic state of mind and eagerness to express love provides the space for sharing how you feel or what you think in straightforward way. People will not be shy in telling it how it is.
March 22nd – Mercury in Aries shifts into Retrograde motion at 17 degrees. A time for introspection of the last three months and allowing the nervous system some time to decompress and recharge. There are insights and information that surface during moments of reflection.
March 23rd – Venus 'square' Pluto. This symbolism suggests intense inner tension around self-worth, values and in relating to others. What you may be unconscious of, arises through interaction with the other. The strong need for transformation and letting the past pain go is there waiting for you to acknowledge it rather than deny it. Implement healthy boundaries and test out the parameters to ensure there is integrity to your choices and actions. Where love is missing, bring it in and allow the fears to peel away so trust becomes stronger.
March 24th – Sun 'square' Mars. This symbolism suggests a strong nudge towards taking apart limitation for greater confident expression and action. Possible agitation or aggression. Keep your cool and channel the fiery energy into constructive outlets for release.
March 28th – Venus 'conjunct' Uranus in Aries. This symbolism suggests unexpected surprises in love, relationships and creative expression. There may be bold expression when it comes to romance or love or sudden attraction. This is a great energy for igniting passion and keeping the flames nurtured. Be straightforward and use encouragement. Best to honor freedom and individuality in relationships now. Space does not mean rejection.
March 30th – Venus enters Taurus. This transit symbolizes savoring experiences and showing love and affection in physical ways. Loyalty, steadfastness and values, all play a integral part in relationships of all kinds. A time to water, weed and nurture the "symbolic" garden of any important relationship. Be realistic with expectations.
© Copyright 2018  ~ Dipali Desai. All Rights Reserved
~::~::~::~::~::~::~::~::~::~::~::~::~::~::~::~::~::~::~::~::~::~::~::~::~::~::~
NOTE: Please DO NOT Copy the entire post/article onto your website or in a blog post, Instagram, Facebook, Pintrest or for your class or event description. Use 1 paragraph and Link this article back to this page on this website's blog. The Policies webpage gives an example format of how the content is to be used. This blog's content is copyright protected. ~ We appreciate your cooperation!