We are prompt in sending a reply, usually within 3 business days. You may send your inquiry by email or call by phone.
Free Mailing List: Sign up to be on the free email list at the bottom of this page.
Press and Media: information at the bottom of this page.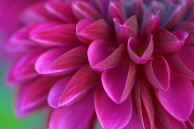 Location:
Cherry Hill, New Jersey USA
Phone number:
1(856) 229-7411
Email:
info@spheresofessence.com
Business Hours:
By Appointment Only
Dipali reads the email she receives and she writes back as soon as she can, responding to inquiries and questions sent in. She may not reply to all of the emails.
To have a more immediate correspondence with Dipali Desai you may Schedule a One to One session. If you are unable to meet Dipali in person at her office, a phone session or International private session by Skype Messenger (audio only) can be arranged.
Press & Media Inquiries
Dipali Desai is an experienced and inspiring public speaker. She is available to give lectures and teach workshops. Upon request, she can customize the topic according to specific needs, businesses, and organization.
To book Dipali Desai for a speaking engagement, schedule an interview or invite Dipali to be a speaker, contributor, and all other Media/Press related inquiries, contact us at 1 (856) 229-7411 with your inquiry. Someone will reply within 3 Business days.
Dipali is available to book at:
Speaking Engagements
Seminars and Workshops
Intensives, Retreats, Conferences
Educator or Teacher Training Event
In the Press
Media and Publications:
June 2008: "Blazing New Trails, Exploring New Possibilities" Published on Deepak Chopra's Intent Blog.com
February 2008: "Living Outside the Box and Transforming It" – Published on Wisdom Magazine Ezine www.wisdom-magazine.com
Media and Publications – Dipali Desai Makeup Artist
Bride Magazine August/September issue 1996 – Makeup- Photo layout
Philadelphia Bride Magazine January issue1998 – Makeup and Hair – Photo layout
MMA Model Mangement Agency Inc. Book – Cover of Shot – Makeup and Hair
Include the following information with your inquiry:
1.) First and Last Name
—- Include Contact Phone Number and Email Address
2.) Name of Group, Organization, Event
3.) Date of the Event and Length of the Event (hours, days etc.)
4.) City/State and or Country Where the Event is Held
5.) Number of Participants (approximate)
6.) Potential Topic or Theme of the Event
~ Any other additional information you would like to submit